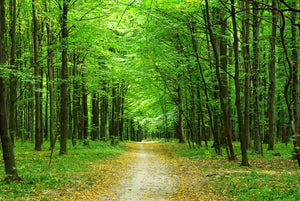 Forest Woods Pure Oil Synergy Blend
Regular price $18.00 $18.00 Sale
The ultimate grounding blend. Take a soothing walk in a forest and feel the trees and the earth relax your mind and body. 
10ml Euro Dropper Bottle
Ingredients:
Black Spruce, Cedarwood, Juniper Berry, and Pine Scotch pure essential oils.
Directions:
Use 4-5 drops in diffuser or place 1-2 drops in your favorite lotion, body oil, or nasal inhaler.
Cautions:
This is a pure essential oil blend. Proper dilution is necessary prior to topical use to avoid injury. Keep away from eyes, children, and pets. Per the FDA, harmful if swallowed. Stop use if skin irritation occurs. Avoid excess contact with clothing and furniture. Flammable-Do Not Burn. Consult physician if pregnant or nursing.